Dalam video podcast ini, kami mengajak kamu memahami perspektif dan pengalaman dari para founder tech companies ternama di Indonesia. So, you'll know what it takes to be a founder who go the extra miles.
Vodcast SSI Ep 12 - Rama Mamuaya: Giving the Chance for Hidden Gems to Be Discovered | DailySocial
Rama started DailySocial.id as a side project in his final year in the university in 2008, which became his full-time job when he got seed investment in 2010. Right now, operating with 40 employees remotely, he runs the company with the mission to be a single hub to access information and education for innovation-enabling processes and digital lifestyle adoption.
Vodcast SSI Ep 11 - Nodeflux: Start From Your Customer, Not From Your Tech Stack: Journey of Nodeflux
The dynamic duo started the tech development in 2016. At the moment, Nodeflux's Vision-AI solutions have been implemented nationwide in sectors such as Smart Cities, Defense & Security, Traffic Surveillance Management; Asset & Facilities Management; Retail & Wholesale Store Analysis, Advertising, Transportation, and more. Their clients are coming from the government and private sectors.
Vodcast SSI Ep 10 - Hiro Kiga: A Story of a VC Turned Into a Startup Founder: Man Behind Wallex
The VC investment landscape in Indonesia has matured. Series A valuation back then used to be less than 5 million. Now, we're seeing tens of millions for the Series A stage. However, as the pandemic hits, how does VC react? Hiro says that pre-covid and post-covid give investors a chance to identify companies that can withstand and thrive during these challenging times.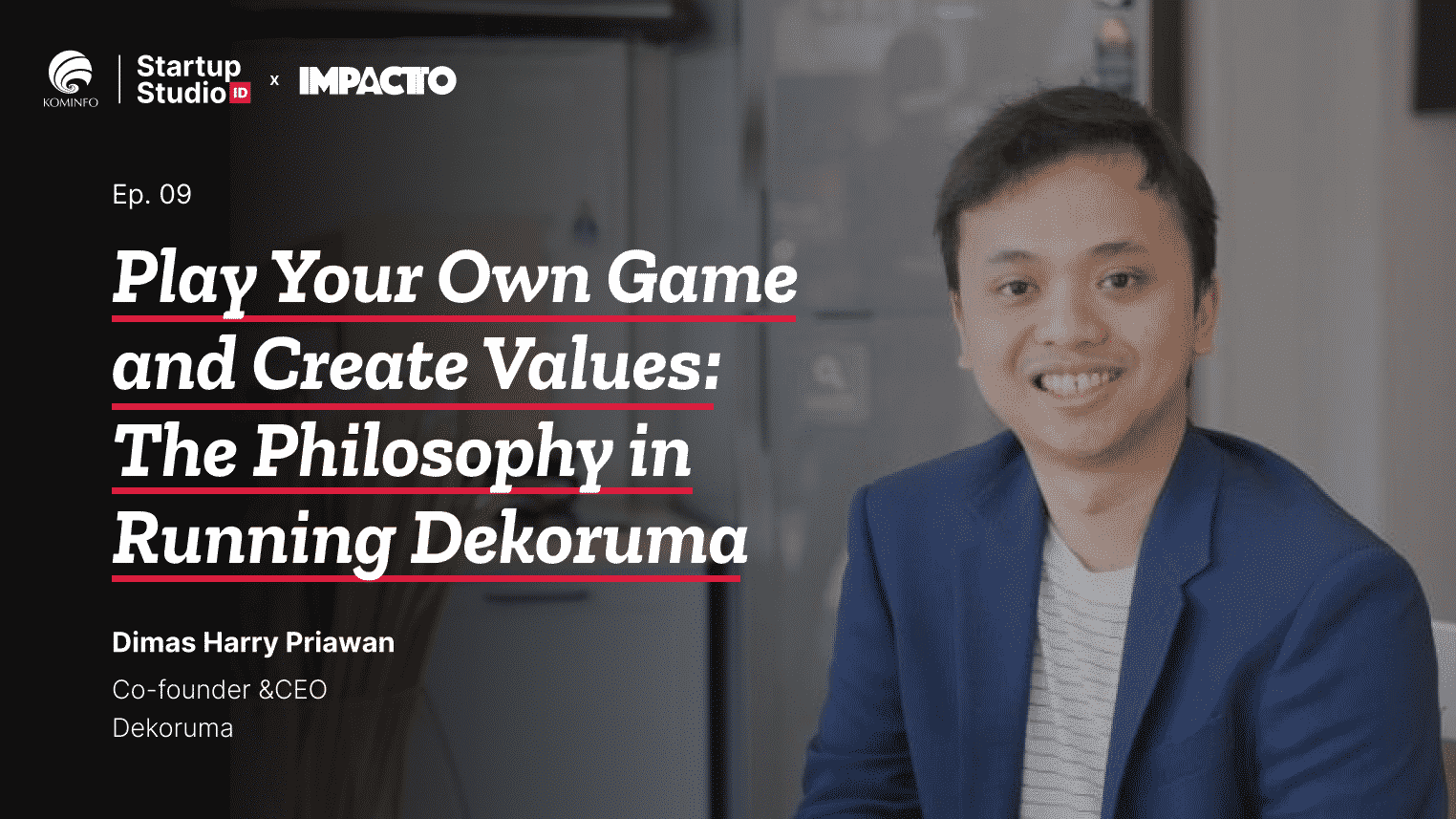 Vodcast SSI Ep 9 - Dimas Priawan: Play Your Own Game & Create Values: Philosophy in Running Dekoruma
Di Dekoruma, Dimas percaya untuk "define your own game & play your own game". Tidak mengambil keputusan berdasarkan apa yang sedang tren atau terpengaruh dari apa yang kompetitor lakukan. Sebagai founder, kita harus jadi yang paling memahami tentang customer dan dinamika market kita, lalu buat keputusan berdasarkan itu.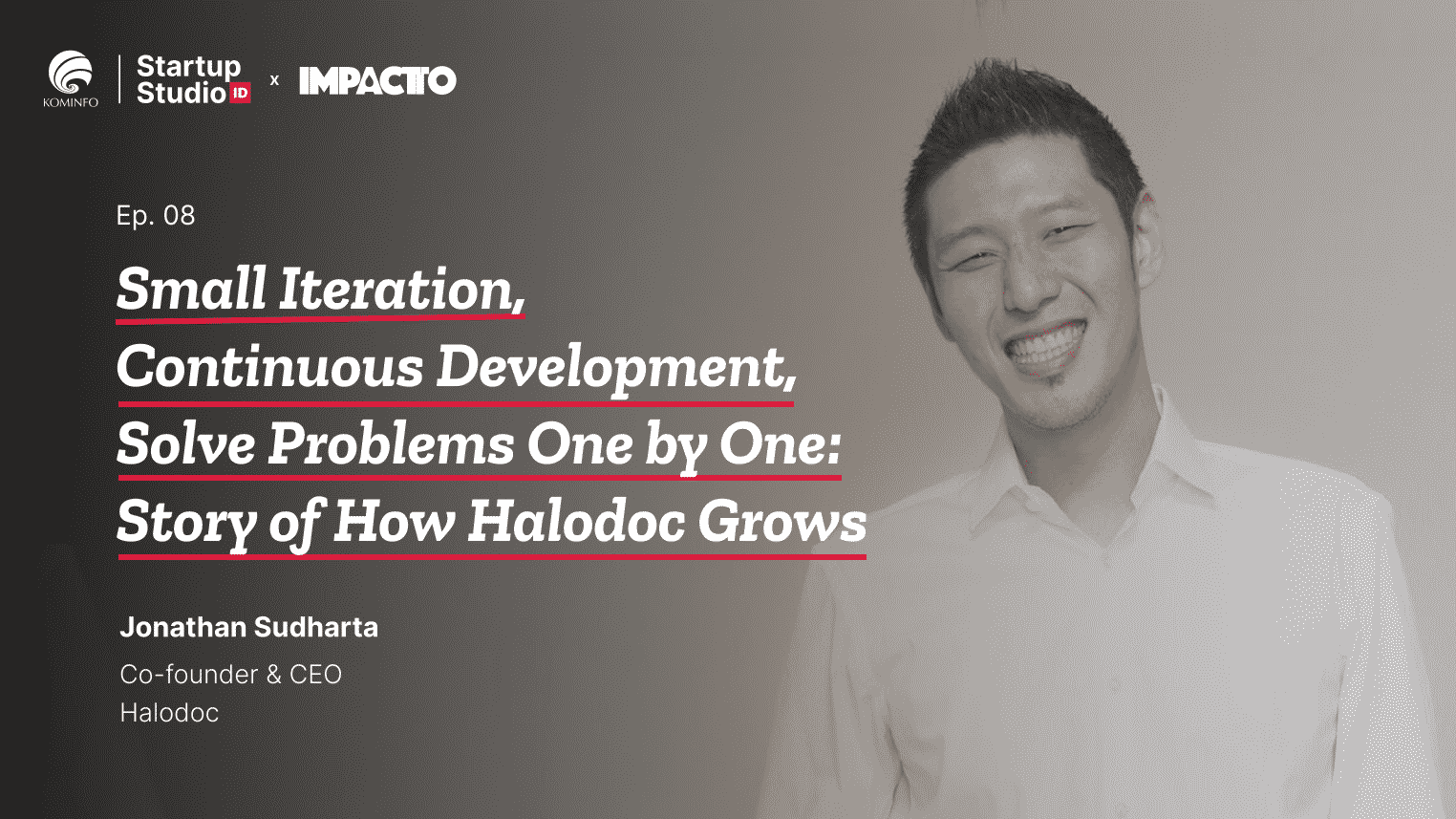 Vodcast SSI Ep 8 - Jonathan Sudharta: Small Iteration, Continuous Development, Solve Problems One by One: Story of How Halodoc Grow
Setelah meniti karier di industri kesehatan selama 12 tahun, Jonathan memutuskan untuk merealisasikan inovasi teknologi berdasarkan permasalahan yang ia kerap temui di lapangan. Hal utama yang ia sadari saat membangun Halodoc adalah untuk mencapai hal besar harus dimulai oleh langkah-langkah kecil.
Vodcast SSI Ep 7 - Suwandi Soh: What Does It Take to Find Product-Market Fit for a B2B SaaS Startup in Indonesia?
Memiliki latar belakang kuliah Teknik Industri, Suwandi Soh (CEO, Mekari) menemukan bahwa masih banyak proses bisnis dari berbagai industri di Indonesia yang dapat dibuat lebih efisien.
SSI Ep 6 - Melisa Irene: Finding the Right Founders to Invest In: A Perspective from East Ventures
Dalam perbincangan dengan Melisa Irene (Partner, East Ventures), kami membahas apa saja faktor yang dilihat dalam mempertimbangkan startup seperti apa yang dicari oleh venture capital.
SSI Ep 5 - Albert: From Indonesia to the World: The Journey of Building Traveloka
Dirintis pada 2012, bagaimana cerita di balik perjalanan Traveloka yang awalnya dirintis sebagai search engine untuk mencari tiket pesawat hingga akhirnya menjadi travel app terbesar di Asia Tenggara?
SSI Ep 4 - Rama Notowidigdo: The Pursuit of Product Market-Fit - The Story of a Serial Founder
Rama Notowidigdo adalah salah satu founder di balik SayurBox dan AwanTunai. Sebelum merintis startupnya sendiri, Rama memiliki pengalaman sebagai CTO di beberapa perusahaan dan startup digital dengan industri yang beragam. Saat ini, ia pun menjadi angel investor di beberapa startup.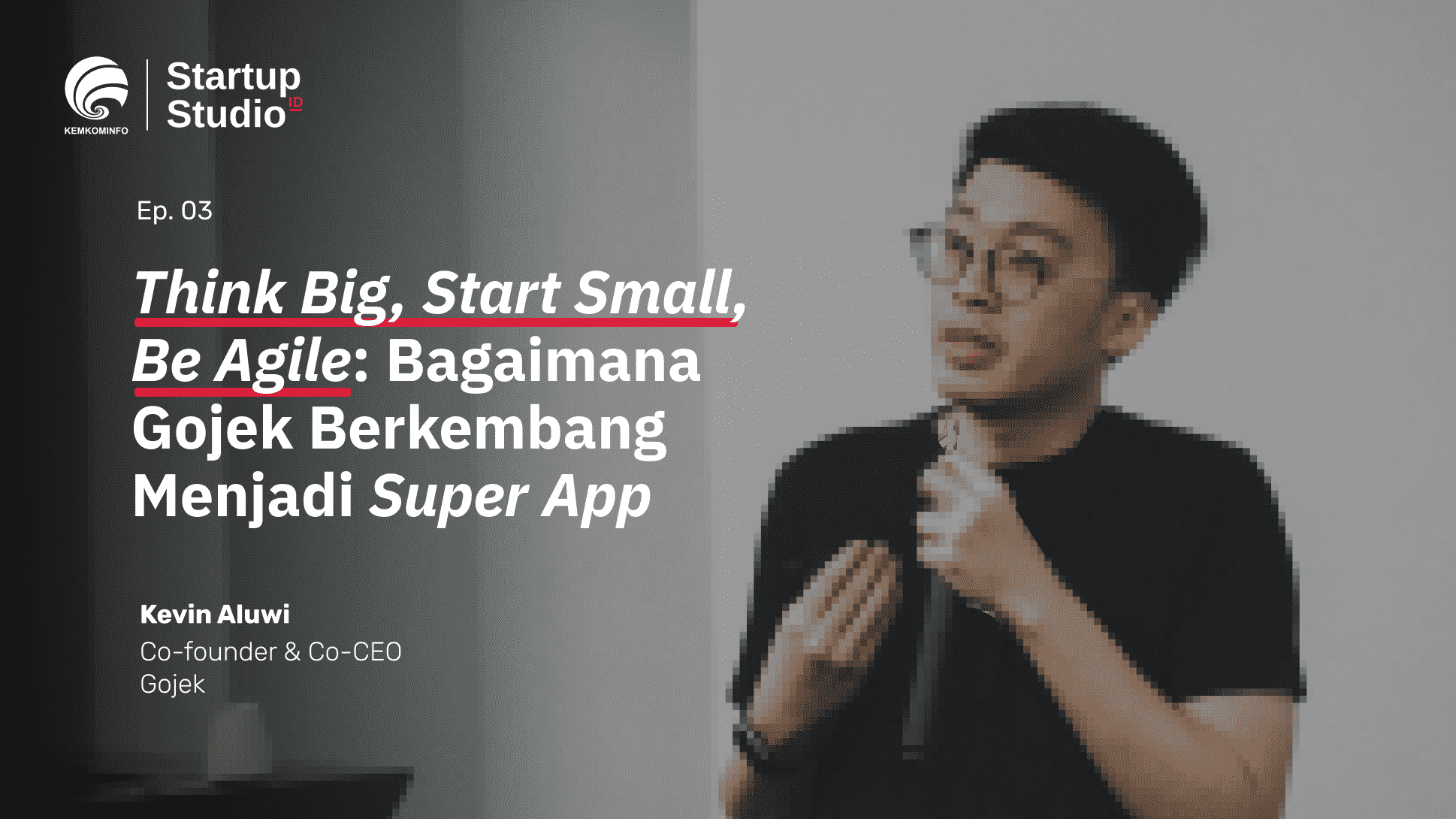 SSI Ep 3 - Kevin Aluwi: Think Big, Start Small, Be Agile: Bagaimana Gojek Berkembang Jadi Super App
Saat memulai Gojek, Kevin Aluwi memiliki role sebagai Chief Financial Officer. Selain itu, seperti founder pada umumnya, ia pun merangkap untuk mengerjakan beberapa hal lain, seperti performance marketing dan membangun tim data di Gojek.
SSI Ep 2 - John Marco Rasjid | Focus on Customer & Grow the Ecosystem: Kunci Pertumbuhan Sociolla
Sejak awal diluncurkan pada 2015, Sociolla selalu berfokus untuk tak hanya menjadi e-commerce, tetapi menjadi pionir dalam membentuk ekosistem digital industri beauty dan personal care.
SSI Ep 1 - William Tanuwijaya: Membangun Tim dan Culture Tokopedia dari Ruko Hingga Menjadi Unicorn
Berasal dari kota kecil, Pematang Siantar, William Tanuwijaya (Co-founder dan CEO, Tokopedia) berharap dapat membuat semua orang Indonesia, hingga ke pelosok, untuk punya peluang dan kesempatan yang sama.
Ready to #GoTheExtraMiles?

Program intensif yang diselenggarakan oleh Kementerian Komunikasi dan Informatika Republik Indonesia untuk memberdayakan early-stage startup, berfokus pada akselerasi produk dan tim, validasi strategi marketing, assisting technology development, dan business skill.
© Startup Studio Indonesia 2021